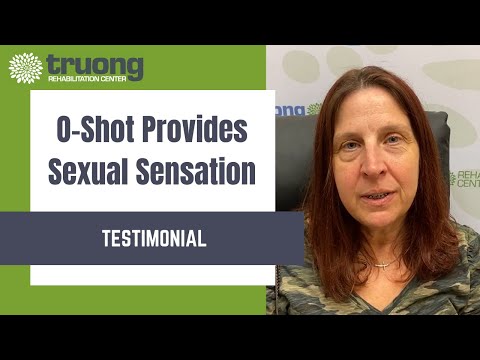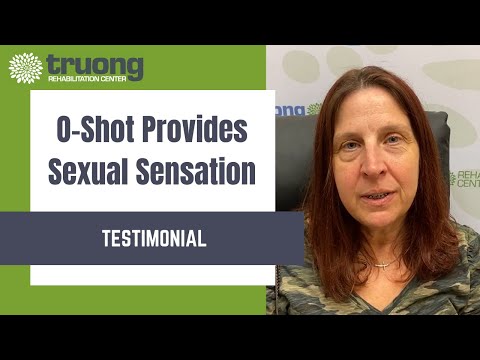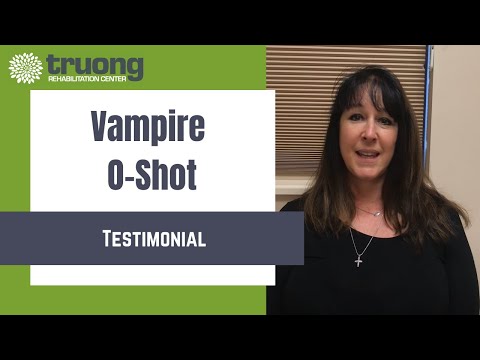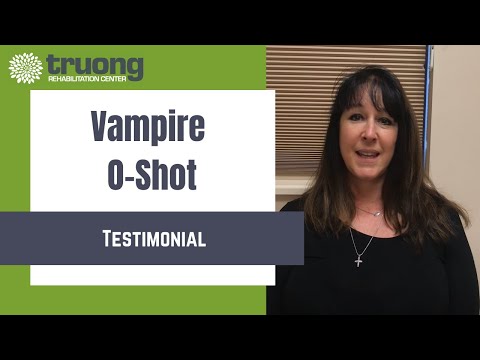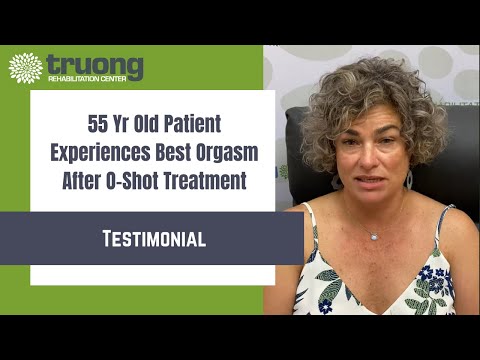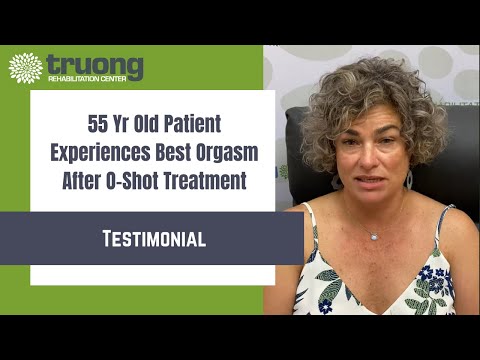 ---
Sexual spontaneity is a gift that allows us to follow our physical and emotional passions. Unfortunately, stress, illness, childbirth, or menopause-caused vaginal dryness or atrophy can disrupt the ability to orgasm or to act on those passions. But now there's a modern solution that can help you rediscover the best of your sexual self, even if other methods have failed.
Dr. Truong and the sexual health specialists at Truong Rehabilitation Center are highly skilled in today's most innovative treatment: the Orgasm Shot, commonly called the O-shot. This fast, easy procedure is one of today's leading non-surgical solutions for vaginal enhancement and rejuvenation.
The subtle but powerful ingredient behind this cutting-edge treatment is platelet-rich plasma (PRP). For many years, women across the world have been using PRP to enhance their skin's appearance and restore its naturally beautiful radiance with PRP-based Vampire Facials and Vampire Facelifts. Now you can discover the life-changing benefits of PRP for yourself by trying the O-shot - without enduring risky or expensive cosmetic surgery.
Dr. Truong and her team of skilled, discreet professionals are pleased to schedule your consultation so you can explore how the O-shot can make your sex life amazing again. Contact her today in Fredericksburg, VA by contacting us here.
How does the O-shot work, and what is PRP?
The O-shot is a blend of platelet-rich plasma (PRP) extracted from your own blood and a small amount of dermal filler. This filler is composed of hyaluronic acid, a natural substance that is found in your body. This potent cocktail is delivered strategically into your vaginal tissue, stimulating the production of collagen, fatty tissue, and blood vessels.
Dr. Truong will take a small sample of blood from your arm and spin it in a centrifuge many times. This process separates the white and red blood cells from the platelets. Platelets are crucial to the blood clotting process and contain many proteins called growth factors. These growth factors are essential for healing injuries and regenerating damaged or aging tissue.
PRP contains many beneficial cells, such as vascular endothelial growth factor (VEGF), fibroblast growth factor (EGF), transforming growth factor-beta 1 (TGF-?1) hepatocyte growth factor (HGF), and insulin-like growth factor (IGF-1). These growth factors promote soft tissue cell regeneration and the creation of new blood vessels, improving your vaginal texture and appearance while making you pleasantly sensitive and more easily aroused.
Platelet-rich plasma contains many more platelets than are found in a typical blood sample. Platelet concentration (and growth factors) can be up to ten times greater than that of usual blood samples ? that's how it stimulates soft tissue cell and blood vessel regeneration.
The result? Firmer, plumper skin, a highly responsive clitoris, increased pleasurable sensitivity, and a feminine, youthful confidence and appearance you and your romantic partner will love.
The O-shot successfully treats a variety of conditions, including:
Decreased clitoral sensation
Inability to orgasm (anorgasmia)
Low sexual interest
Painful intercourse (dyspareunia)
Urinary incontinence
Vaginal dryness due to menopause or other causes
Vaginal skin atrophy
Why do we offer the O-shot?
Dr. Truong knows that sexual health and happiness are crucial for a fulfilling life. She also understands that 21st Century women are busier, harder working, and more stressed than ever before. Because we're sensitive to your personal needs, our specialists are dedicated to helping you reclaim the happiness you desire and deserve, while offering you all the safety, comfort, and encouragement we'd want ourselves.
Medications and alternative treatments seldom live up to patient expectations. Too often, they fail to provide the solution you're seeking, and your condition intensifies. The O-shot is a fantastic solution for patients seeking relief without the risks and downtime of cosmetic surgery. That's why Truong Rehabilitation is pleased to offer you this exciting innovation that requires no anesthesia, medications, or incision recovery.
Your O-shot procedure
Your O-shot is a quick, easy, virtually pain-free procedure. First, you'll meet with Dr. Truong to discuss your medical history, your current health, and expectations. It's important to mention any medications you're taking or any concerns you may have. There's no rush - Dr. Truong is happy to take the time to make you feel comfortable and understood.
On the day of your procedure, Dr. Truong will draw a small blood sample from your arm. It takes just a minute and causes little or no pain. This sample is spun in a centrifuge until the platelets and growth factors separate into a thick, potent serum: your platelet-rich plasma.
To begin your procedure, Dr. Truong will gently inject a small amount of hyaluronic dermal filler into your vaginal tissue. You can request a local anesthetic to numb your skin if you're very sensitive, but most patients tolerate the procedure easily and feel little or no pain. Dr. Truong then delivers your PRP serum into your vaginal tissue using state-of-the-art ultrasound imaging for accuracy.
That's all there is to it - your procedure is done, with no hospital stay or anesthesia to worry about. This entire process is performed right in our office and takes no longer than 30-45 minutes. You can even get your O-shot during your lunch break, as many women do. You may return to your regular daily activities right away, with very few restrictions besides resting, avoiding sexual activity, and refraining from heavy lifting for a few days.
What results can I expect?
The O-shot is one of today's most popular and successful techniques for improving vaginal appearance and maximizing sensitivity. Slowly, your PRP injection will empower the regeneration of fatty tissue, blood vessels, and collagen to create smoother, healthier skin, increased vaginal volume, and higher sensitivity. You'll look and feel supercharged and seductive, smoldering with self-confidence and erotic energy.
You may also notice increased clitoral sensitivity and responsiveness, which increases your arousal - many women say they begin experiencing amazingly powerful orgasms after getting the O-shot, even if they could never orgasm before.
Most patients report feeling and seeing amazing positive changes right away, and as your growth factors generate new tissue over the next few weeks, you'll notice increased vaginal tightness, smoother appearance, and higher sensitivity. The positive effects will be most noticeable after about 6-7 weeks following treatment and can last up to 2 years.
Many patients choose to undergo a second treatment about 3 months after their first one. Doing so promotes further vaginal skin enhancement and deeper sexual satisfaction.
As with all medical procedures, your results will vary depending on your age, the severity of your condition, genetics, general health, and environmental conditions.
What are the benefits of getting my O-shot?
There are so many! Some its best benefits are:
All-natural: no artificial implant materials that can cause allergic reactions or get damaged, necessitating another surgery (and more cost)
Autologous: PRP is created from your own blood, so there's no risk of allergic reaction or infection from a donor blood sample
Fast and simple: your procedure takes no longer than 30-45 minutes, including prep time - much faster than any surgical option
Non-surgical: no incisions, scarring, anesthetic, hospital stay, or long recovery time
One and done: no risk of surgeon error that requires more surgery and more cost
Safe: over half a million PRP procedures have been performed worldwide, and very few patients report any side effects
Who is a good O-shot candidate?
Virtually any woman desiring a fuller, plumper, vaginal appearance and enhanced sexual sensations is a good O-shot candidate. However, some patients' medical situations may make them less than excellent candidates. These can include:
Cancer
Hepatitis
HIV/AIDS
Immune system conditions
Pregnancy or nursing
Be sure to discuss your past and current medical conditions with Dr. Truong during your initial consultation.
Are there any risks or side effects?
You should experience few or no side effects. However, it's normal to experience slight swelling, pain, bruising, soreness, or bleeding at the blood draw site or injection sites. This should go away within a day or two. If you experience serious side effects like dizziness, fever, rash, fainting, nausea, vomiting, or other severe symptoms, don't wait - call Dr. Truong or go to the nearest emergency room right away.
Severe side effects are extremely rare. But if you experience any of these side effects, don't wait - get emergency medical attention right away:
Dizziness
Extreme pain at or near the treatment area
Fainting
Fever
Infection or sores at the injection site
Nausea and vomiting
How much will my O-shot cost?
Your procedure will cost much less than a traditional cosmetic surgery. The cost of O-shot varies from patient to patient based on a variety of factors. Call us to schedule your initial consultation so you can discuss costs and payment options with Dr. Truong. In most cases, your insurance will not cover an O-shot.
Schedule your consultation today
We all desire deliciously delicate and naturally radiant vaginal tissue that reflects our femininity and individuality. The O-shot restores your coolly confident personality and enables your most passionate orgasms yet - without the costs, risks, and long recovery times of cosmetic surgery.
The O-shot is changing women's lives all over the world. Now it's time to explore how the O-shot can unleash your feminine intensity and erotic energy. Schedule your consultation with Dr. Truong today by calling our team of compassionate and discreet professionals contact us here
---
Our Location
10340 Spotsylvania Avenue
Suite 101
Fredericksburg, VA 22408
Phone: (540) 299-1690
Fax: (540) 899-1342